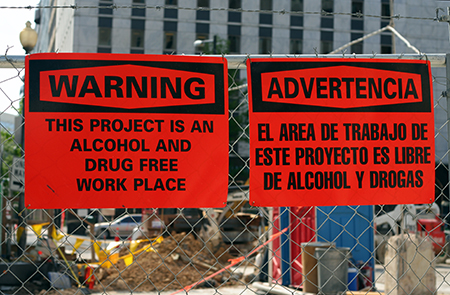 NJBIA will ask an Assembly committee to approve workplace safety amendments to the latest cannabis regulation bill that is set to be voted on late Friday afternoon. 
The Assembly Community Development & Affairs Committee has scheduled the hearing on A-5342, which addresses penalties for underage possession of marijuana, in attempt to satisfy Gov. Phil Murphy's concerns about two marijuana bills already on his desk that he has refused to sign. 
The Legislature sent the governor a marijuana legalization bill (A-21) and a decriminalization bill (A-1897) on Dec. 17. The committee meeting on Friday is an attempt to break the impasse with the governor with a new bill that changes the penalties for underage possession of marijuana. 
NJBIA Vice President of Government Affairs Ray Cantor said NJBIA will be at the hearing to submit important workplace safety amendments that the Legislature failed to include in the legislation now on the governor's desk. 
"These amendments would resolve the workplace safety issues that were not adequately addressed in A-21," Cantor said. "Workplace and public safety are of paramount importance and we should not wait for a catastrophe to happen before we fix the problem." 
New Jersey voters approved the legalization of recreational marijuana by referendum on Nov. 3. However, the drug remains illegal until laws are enacted to legalize and decriminalize the possession of up to 6 ounces of marijuana by adults 21 and older. 
NJBIA opposed A-21 after committee amendments weakened an employer's ability to maintain a drug-free workplace, even in safety-sensitive industries.  
"NJBIA believes that maintaining workplace safety, through drug–free workplaces, is essential for certain safety sensitive occupations, such as nuclear power plants, airlines, chemical plants, and heavy construction sites," Cantor said.  
"We believe the law should err on the side of public safety until better testing for cannabis impairment is developed," Cantor said.