This webinar will provide insight into the serious – and sometimes irreversible – consequences the need for long-term care can have on you and your loved ones. Learn how an extended care event can impact your retirement portfolio and cash flow while exploring your options to protect the people and things that matter most in your life.
Join us and OneTeam Financial LLC on Monday, September 12 for a webinar with Harley Gordon, Esq., a nationally recognized authority on long-term care issues, and Dave Buckwald, who has been providing financial advice and guidance to clients for more than 30 years.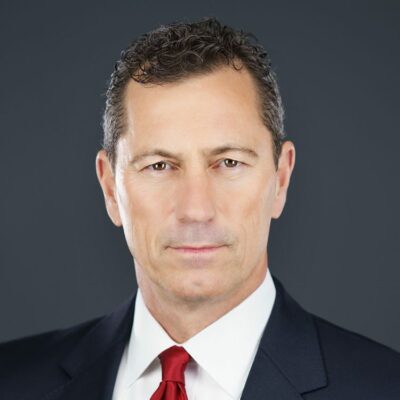 Dave Buckwald
CEO & Founder, OneTeam Financial, LLC
Dave Buckwald has been providing financial advice and guidance to clients for more than 30 years. He works with individuals, families and business owners to help them achieve their financial goals so they can spend more time doing what makes them happiest. His mission is to help clients preserve the wealth that's taken a lifetime to build with specialties, including life insurance, estate planning and wealth transfer strategies.
Losing his own father at the age of 17 with no life insurance or legal documents in place, Dave has experienced firsthand the complications and stress that come from lacking an organized and coordinated written financial and retirement income plan.
On September 11, 2001, this feeling was exponentially magnified at the loss of 51 friends and clients in the North Tower working for Cantor Fitzgerald, one of the largest brokerage firms on Wall Street. Of those, 30 had individual life insurance policies with Dave, but unfortunately, 21 did not for various reasons, mostly because they just never got around to it. In those months that followed, he witnessed how his friends' and clients' lives turned out for their loved ones who were left behind. The difference between those with proper planning and those without was life-altering and profound.
These experiences combined have filled Dave with a steadfast commitment and unparalleled passion that drives his vision for OneTeam Financial: To make sure that no family or business of ours will ever be left unprotected and not have their whole financial house in order. With his leadership, the company has continued to expand its team of specialists to deliver a knowledgeable and coordinated, holistic financial planning experience to its clients and community.
Highly respected among fellow advisors for his experience and passion for service, Dave is a sought-after speaker at industry conferences around the world as well as a media resource. His insights have appeared in numerous outlets and publications, including Good Day New York, Private Wealth, New York State Bar Journal and Ed Slott's IRA Advisor. Dave regularly provides educational workshops and webinars for civic groups, professional organizations and other members of the community. Through these forums, he shares practical tax and wealth transfer strategies and insights on how to keep together what has taken a lifetime to put together.
An active advocate in his community, Dave is a board member of Hackensack Meridian Philanthropic Foundation and active in the Two Hundred Club of Union County, New Jersey, a charitable organization benefiting widows, widowers and families of fallen police officers and firemen.
CA Insurance License 0E44572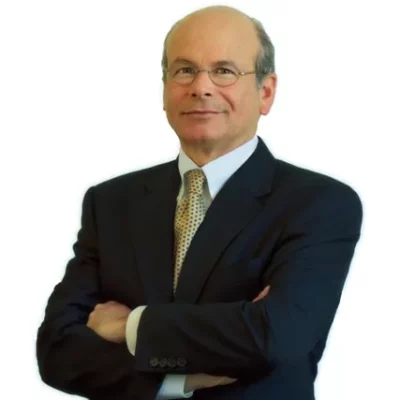 Harley Gordon, Esq.
Extended Care Planning
Harley Gordon, Esq. is a graduate of the University of Wisconsin and New England School of Law. He is a founding member of the National Academy of Elder Law Attorneys, the nation's foremost organization dealing with issues affecting the elderly and their families.
His views on the subject of extended care and its impact on families and society have been featured in The Wall Street Journal, The CBS Nightly News, and the PBS Frontline documentary, "Who Pays for Mom and Dad?".
Senior Market Advisor selected him among the "10 Most Influential People" in the long-term care industry. Harley has written extensively for insurance and financial publications, including the Journal of Financial Planning. Broker World has published his innovative ideas on the essential need to include a discussion about extended care in portfolio reviews.
Harley is the principle behind the Certification in Long-term Care (CLTC®) designation—the recognized leader in providing professional education in the field of extended care planning. His latest book, The Conversation, helps families motivate those they love to create a plan to mitigate the serious if not irreversible
consequences of an extended care event.