In-Person
September 27 - 28
All Day Event
Member - $350
Non-Member - $450
Newark Liberty International Airport Marriott
1 Hotel Rd, Newark, NJ 07114
The NJBIA Event Team
Email
Registration
As NJBIA embarks on our 9th year of building diversity in the workplace and the boardroom, we're thrilled to be hosting this event at the Newark Liberty International Airport Marriott.

We'll be making the most of our in-person event with awards, an incredible evening networking reception, 50+ speakers, 12 breakout sessions, Ted-Style Talks and so much more!
This event brings large corporations, entrepreneurs, not-for-profits and students together to get inspired and empowered, to form an agenda that will increase diversity in corporate leadership, and to build successful businesses.
The New Jersey Women Business Leaders Forum, powered by NJBIA,
remains the largest professional women's conference in New Jersey.
Join the event that over 3,000 attendees have enjoyed in the past, and take some time for yourself to learn, grow, and succeed on your professional path.
Whether you're in the beginning, middle or later in your career,
this conference has something for you.
Forum Program
Click on the white plus sign to view our program. We'll keep this page regularly updated so be sure to keep checking in!
Wednesday, September 27

10:00 AM

Networking & Registration

10:50 AM

Opening Remarks

Lieutenant Governor Tahesha L. Way, Esq.

11:00 AM

Welcome, Champagne Toast, & Awards Ceremony

11:30 AM

TED-Style Talks

Kim Brennan & Joanne Spears

12:00 PM

Networking Break / Room Change

12:35 PM

Breakout Sessions (3 to choose from):

Improving Your Professional Presence
Presented by Alethea Marie Batts, Jeana M. Piscatelli, Catherine Frugé Starghill, Esq. & Kirthi Mani
Courageous Conversations
Presented by Casey Carpenter, Amy Minkoff, Sally-Jo O'Brien, & Deborah Visconi
Career Re-entry After Caregiving through Returnships
Presented by Archana Bhor, Sarah Klopfer, Supriya Mimani, & Christine Winston

1:35 PM

Networking Break / Room Change

1:50 PM

Breakout Sessions (3 to choose from):

Finding Your Bliss
Presented by Lauren Borawski, Dr. June DePonte Sernak, Shakira Monet Johnson, Krishna Powell, & Queen N. Stewart, Esq.
Secrets & Benefits to Building a Strong Network
Presented Mary Baker, Cynthia Hetherington, Judy Sailer, & Jackie Lue Raia
Is Confidence a Dirty Word?
Presented by Christine Hanson, Ginny Hill, Casey Moes, & Patrizia A. Zita

2:50 PM

Networking Break / Room Change

3:10 PM

Breakout Sessions (3 to choose from):

Women Leaders in Manufacturing
Presented by Dawn Fitch, Jackie Luciano, Qing H. Guo, Esq., & Constantina Meis
Mentorship Culture
Presented Sharon Chae Haver, Margie Piliere, Alyssa Wilds, & Cyndie Williams
Salary Negotiation & Pay Equity
Presented by Helen Archontou, Shell Bobev, Andrée Peart Laney, Esq., & LaTonia Pouncey

4:10 PM

Refresh & Recharge

Check-In, Drop Your Bag, Take a Breath

4:45 PM

Closing Deals in Heels Reception

Join us for an evening of beverages, heavy hors d'oeuvres, and networking as we celebrate the end of day one and make plans for day two.

6:45 PM

Smashing the Glass Ceiling After Party

For those of us who'll be staying over, a special treat. Music and dancing to solidify the bonds of new friendships and give you extra time with your favorite ladies.

Thursday, September 28

8:30 AM

Breakfast & Networking

9:30 AM

Breakout Sessions (3 to choose from):

Branding Yourself
Presented by Renee Altomonte, Birdia Chambers, Rosanne DeTorres, Esq., & Donna Miller
Boards, Taking the Step
Presented Anne Evans Estabrook, Brenda Ross-Dulan, Celest S. Quintana, & Kathleen Shanahan
Imposter Syndrome
Presented by Gerri Budd, PhD, Jane Johnston, Minister Pamela A. Major, & Megan Pitts

10:30 AM

Networking Break / Room Change

10:50 AM

TED-Style Talks: Master of Ceremonies – Vince Cirianni

Presented by Dr. Elizabeth Garner, Crystal Pruitt & Nicole Suissa
Honorees
Celest Quintana, a self-made entrepreneur of 10 McDonald's franchises whose North Jersey restaurants also provide for people in need, will be honored with the New Jersey Business & Industry Association's 2023 Caren Franzini Leadership Award.
NJBIA will also honor Sally Glick, Business Development Advisor and Ambassador with CliftonLarsonAllen, with its 2023 Legacy & Leadership Award in recognition of her business achievements, mentorship of women in business and years of public service.
Please read our press release announcing our honorees!
Meet Our Honorees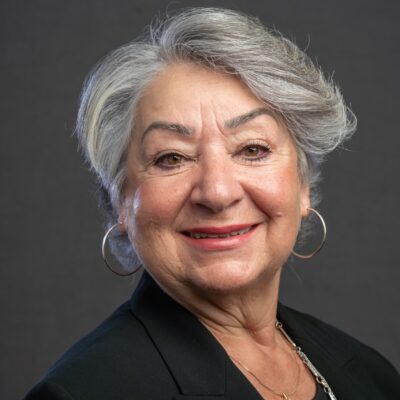 Celest S. Quintana
Caren Franzini Leadership Award
Celestina S. Quintana came to the United States from Spain when she was 10 years old. She grew up in Newark with eight brothers and sisters. After graduating from East Side High School, Quintana worked as a dental assistant for 15 years. At age 28, she opened a clothing store with two friends called "Impulse" in Harrison. She then moved the boutique to Newark as a single proprietor.
In 1992, Quintana opened her first McDonald's restaurant on Tonnelle Avenue in North Bergen. Since then, she has steadfastly expanded, now owning and operating, with her daughter Jessica Quintana, 10 restaurants in Jersey City, Newark, Irvington, East Orange, and Parsippany. Her restaurants employ more than 500 local residents.
Quintana has attributed "hard work and lots of it" to her success as an entrepreneur, as a way of leading by example for her employees. At the same, she provides for those in need in the communities that she serves through donations and fundraisers. Her stores are true community centers where families gather to share a meal, and staff and neighbors come together to support the local communities.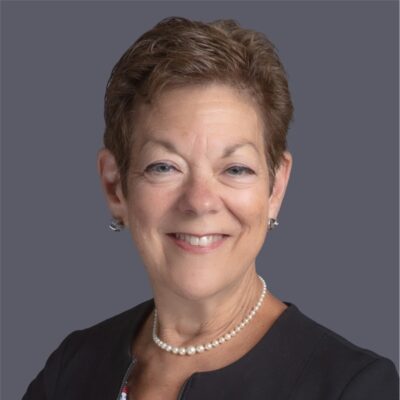 Sally Glick
Legacy in Leadership Award
Serving on the CLA (CliftonLarsonAllen) Business Development Advisory team, Glick has responsibility for reinforcing the firm's well-regarded legacy as the eighth largest CPA firm in the United States and maintaining critical relationships with the business and nonprofit communities in the New Jersey regional market.
Prior to her current position at CLA, Glick was a Principal and the Chief Growth Strategist for SobelCo for close to two decades, serving as the firm's ambassador to the community, while driving, shaping and maintaining the firm's relationships and supporting its business development strategies.
Glick is deeply involved in the community, serving on several nonprofit and business boards and committees including a current Board Member and Past President of the Association for Corporate Growth NJ, Chair of NJ District Export Council, retired Board Member for Commerce & Industry Association of NJ, as well as a participant on several CIANJ committees, a volunteer at the Somerset County Business Partnership (SCBP), member of the Advisory Committee of the Morris Council Chamber of Commerce Nonprofit Council, previous Board member and Executive Board Member for the Center for Nonprofits and a long standing member of the M&T Bank Advisory Board.
She has earned special recognition as an inducted member of the NJ Ad Club Hall of Fame, the Marketing Association Hall of Fame, and the NJ Business Hall of Fame, while also receiving Commerce and Industry Association's Chairman's Outstanding Leadership Award, the NJBIZ Lifetime Achievement Award, and NJBIA's NJ Inspiration Awards (now the Caren Franzini Leadership Award).
Rising Star Award Honorees
The NJBIA Rising Star Award identifies future business leaders currently completing their undergraduate education who have demonstrated leadership, a passion for their anticipated field, and a commitment to volunteering/community involvement. Congratulations to these scholars!

Please read our press release announcing our Rising Stars!
Meet Our Rising Stars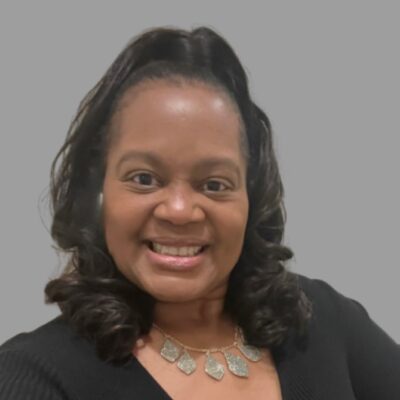 Chavonne Brown
Berkeley College
Andrew Clark
Ramapo College of New Jersey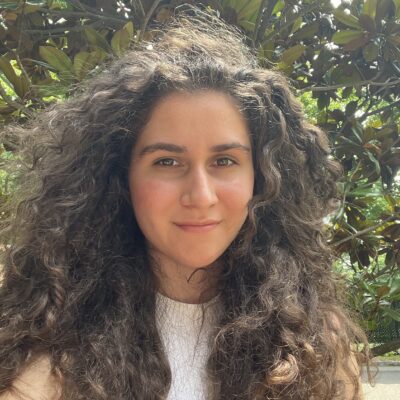 Arianna Gehan
Stevens Institute of Technology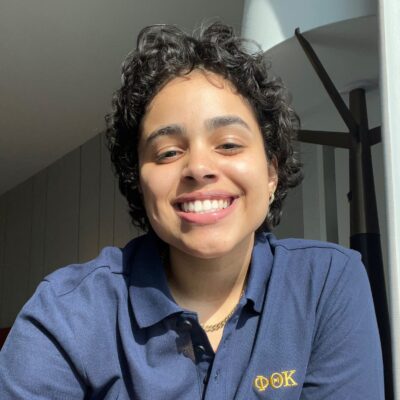 Liangy Gomerez
Bergen Community College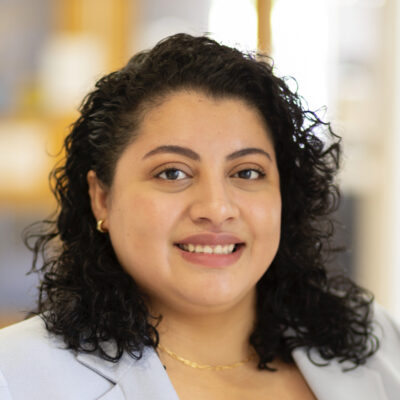 Tania M. Mottos
Berkeley College
________________________________________________________________________
Hotel Booking
Kindly be aware that the deadline for the hotel room block has expired. To make reservations, please contact the Newark Liberty International Airport Marriott directly at 973-623-0006.
______________________________________________________________________________________
To receive member pricing, you must be signed into your account.
If you need assistance with registration, please contact our
NJBIA Event Team
.
______________________________________________________________________________________
Refund Policy:
If you cancel 7 days or more prior to the scheduled event date, you will be eligible for a full 100% refund.
Unfortunately, cancellations made within 1 week (7 days) of the event will not be eligible for any refunds.