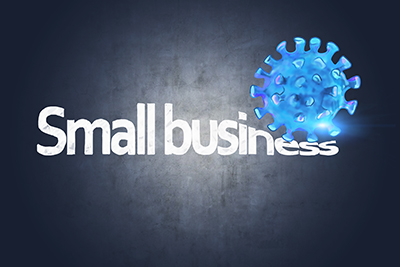 Small businesses must pre-register before Oct. 27 at 5 p.m. if they intend to apply for grants available under Phase 3 of the Small Business Emergency Assistance Grant Program, which has $70 million in federal CARES Act funds to help small restaurants, businesses and nonprofits impacted by the pandemic.
New Jersey Economic Development Authority CEO Tim Sullivan detailed the program Monday during an NJBIA-hosted webinar, which was also sponsored by the Chamber of Commerce of Southern New Jersey, Commerce & Industry Association of New Jersey, and the New Jersey Chamber of Commerce.
Sullivan said eligibility under Phase 3 of the program has been expanded to include small businesses with up to 50 full-time equivalent (FTE) employees. NJEDA will award grants ranging from $5,000 to $20,000 depending on the type of business and the number of FTEs it has.
All businesses and nonprofits must pre-register before Oct. 27 at 5 p.m. in order to be eligible to apply for a grant. Businesses can pre-register online at the NJEDA's Application Center 24 hours a day, including weekends, Sullivan said.
The official grant application process will then open online on a rolling basis for different types of businesses on the following dates at 9 a.m.:
Oct. 29: Pre-registered restaurants, bars and other types of food service establishments with the NAICS code 722 that employ up to 50 FTEs
Oct. 30: Pre-registered micro business with one to five FTEs
Nov. 2: All other pre-registered non-restaurant businesses or nonprofits with up to 50 FTEs
 "I suspect we'll be oversubscribed in all three buckets so please make sure to check the right date and time for when your lane goes live," Sullivan said.
There is $35 million available for small restaurants, $15 million for micro businesses, and $20 million for other types of small businesses and nonprofits, he said.
To pre-register for the grant application go here.
To view the webinar, which also included details on a separate $24 million program to help small and micro business access personal protective equipment (PPE), click on the video link below or go here.