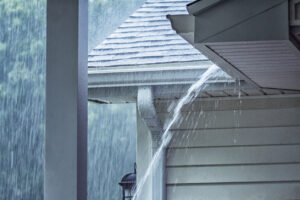 New Jersey now has what amounts to a tax on rain. How much it will be and who will have to pay it won't be known for some time, but the bill to raise funds to address stormwater runoff problems is now law.
Gov. Phil Murphy signed the measure earlier today. It allows municipalities and counties to establish independent authorities to address stormwater runoff issues and levy fees based on the amount of impervious surface on individual properties.
NJBIA opposed the legislation.
"This law adds yet another tax on our already overburdened residents and businesses, though there is no language to define how much people will be charged, how the funds will be collected or how the funds generated by it will actually address stormwater issues," said NJBIA Vice President Ray Cantor.
"This legislation essentially creates a new, non-deductible property tax on the public and another bureaucratic expense at the local level. Churches and non-profits, as well as residents and businesses, will all be susceptible to these added fees based on their patios, parking lots, driveways and roofs," he said.
All 565 individual municipalities could potentially charge fees within their own boundaries as well as their respective counties, potentially forcing property owners to deal with two bureaucracies and fees for the same property.
Cantor said the law will be extremely difficult to administer because it requires an analysis of each property in a town, credits for existing facilities, and credits for how well a property owner maintains a facility. There is no certainty on how much can be collected and no stated appeals process.