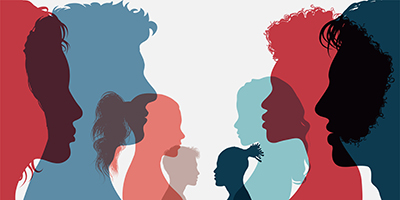 Employee turnover prompted by racial bias and unfair treatment in the workplace has cost U.S. employers $172.4 billion over the past five years, according to research published by the Society for Human Resources Management (SHRM).
The SHRM study, The Cost of Racial Injustice, surveyed 1,313 U.S. workers in 2020 to document the prevalence of unfair treatment based on race or ethnicity, and quantify the cost in terms of turnover, absenteeism and lost productivity. Among Black respondents, 42% said they had experienced unfair treatment over the past five years. The figure was 26% for Asian respondents, 21% for respondents identifying as Hispanic or Latino and 12% for Whites.
Of those American workers who claim to have been unfairly treated based on their race or ethnicity, 48% had called in sick to work or missed work due to anxiety, frustration, stress, and other feelings stemming from their personal experiences, SHRM said. This absenteeism cost U.S. businesses $54.1 billion in 2019 alone, SHRM said.
In addition, lost productivity due to the stress of witnessing or experiencing racial discrimination in the workplace cost U.S. businesses $58.7 billion, according to SHRM.
SHRM has also conducted research into how empathy changes the workplace. That report, Empathy: DE&I'S Missing Piece, was released last week and showed a majority of nearly 2,500 U.S. workers surveyed said organizations that score low in empathy struggle with turnover. More than nine out of 10 respondents said they believed empathy was essential for a healthy workplace culture, SHRM said.
"Empathy is a key lever in driving toxicity out of the organization by remaining open to other perspectives and fostering a climate where people can share transparently to move together forward," said Alex Alonso, chief knowledge officer at SHRM. "This means finding leaders who create strong cultures, motivate employees and understand diversity does not have to end in divisiveness."