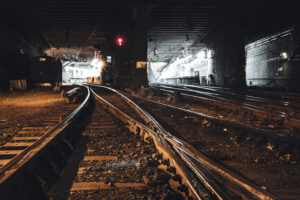 The U.S. House of Representatives this afternoon approved a comprehensive spending bill that could provide partial funding to the Hudson River Gateway Tunnel construction project that is critical to New Jersey's economy.
Lawmakers need to enact a spending plan by the end of Friday to avoid another federal government shutdown.It still needs to be approved in the Senate and signed by the president.
Funding for the Gateway project had been a sticking point in negotiations on the bill. The compromise legislation would provide $540 million to Amtrak for upgrades to its Northeast Corridor lines, which includes the tunnels connecting New Jersey and New York City.
In an op-ed published earlier this week, NJBIA was joined by several other business and labor groups calling the project critical to economic wellbeing of the state.
"The impacts of long-term tunnel closures would create a nightmarish situation in our region," the op-ed states. "The closure of even one tube along the existing 10-mile tunnel would reduce travel capacity by up to 75 percent. In other words, instead of 24 trains per hour traveling between New York and New Jersey, rail tunnel riders would only have six."
The $1.3 trillion spending bill is "must-pass" legislation that would fund much of the federal government for the rest of the fiscal year. It would increase spending for the military and domestic programs, appropriate funding for the border wall championed by President Donald Trump, and provide funding for school safety and to address the opioid epidemic.