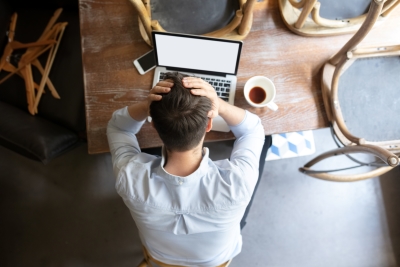 Gov. Phil Murphy has vetoed legislation that would have appropriated $30 million in federal CARES Act funds to restaurants, bars and caterers that suffered financial losses after he reversed his decision to allow indoor dining to resume July 2.
The bill (S-2704 / A-4413) would have reimbursed business owners who had spent money on food and supplies in preparation for a July 2 reopening authorized under Executive Order 157 that Murphy rescinded at the last minute with Executive Order 158. Limited indoor dining with a 25% capacity limit and other restrictions was finally allowed on Sept. 4.
In his absolute veto message, Murphy noted Phase 3 of NJEDA's Small Business Emergency Assistance Grant Program will be providing $70 million in federal CARES Act funding for small businesses, and $35 million of that amount has been set aside exclusively for restaurants and bars.  The governor said he vetoed the bill because "the goals of this legislation have already been achieved."
Under the NJEDA program, only restaurants with 50 or less employees may apply for emergency assistance grants.
Senator Anthony Bucco, R-25, criticized the governor's action, saying the veto was a "slap in the face to an industry that is struggling to survive."
"Based on Governor Murphy's personal guidance, restaurants invested a significant amount of money, often on personal credit cards, to restock in anticipation of resuming indoor dining on July 2nd," said Bucco, a Senate sponsor of the bill.
"When the governor reversed course at the last moment, those restaurants suffered steep losses that they could ill afford. It's unbelievable that Governor Murphy would veto targeted relief funds to cover losses that restaurants incurred to comply with his changing executive orders."
Assembly Republican Leader Jon Bramnick, R-21, also criticized the governor's veto.
"It is unthinkable that the governor would veto bipartisan legislation to help restaurants that passed unanimously in both houses," said Bramnick, a sponsor of the bill in the Assembly. "We all know how difficult it has been for the restaurant business, and some owners said that they were out thousands of dollars due to the change. Restaurants are barely getting by."